American Chemical Society Nigeria International Chemical Sciences Chapter 4th Annual Symposium with the Theme "Innovations in Chemical Sciences for Industrial Growth and Sustainable Development" was held at University of Lagos.
Below are pictorial descriptions of the event: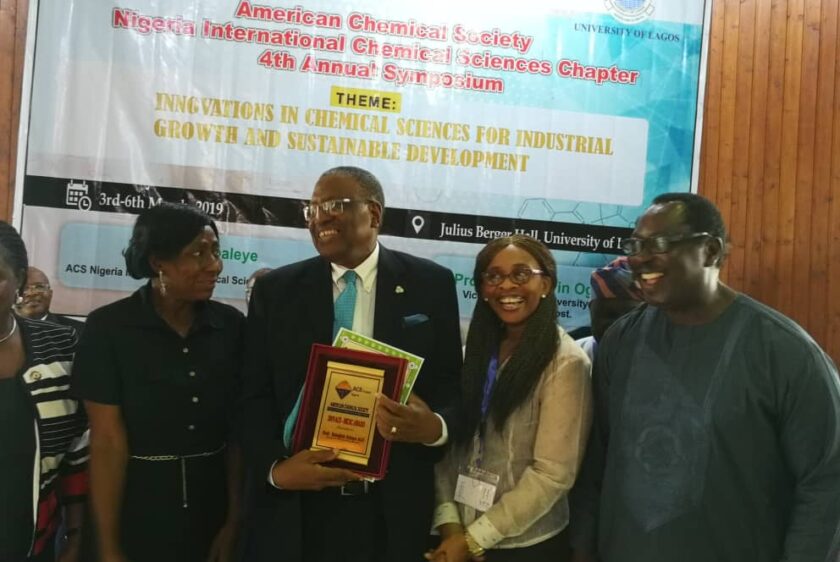 "As businesses, we are nothing without a healthy and productive workforce. I cannot express in words the gratitude many of us feel for the renewed mandate of Africa CDC from the African Union to accelerate testing through the PACT initiative so that we can more effectively treat our compatriots who have succumbed to this disease."
PACT will be coordinated and led by Africa CDC, in close collaboration with the Africa Task Force for Coronavirus (AFTCOR). Subsidiary initiatives shall cover the technology dimension, social marketing and communications, knowledge sharing and dissemination, among others. AfroChampions, the pan-African business leadership network, is a strategic partner for mobilising the continental private sector in support of the subsidiary initiatives.
Africa CDC, with the mandate of the African Union Commission, shall embark on multi-stakeholder partnerships to advance this and other subsidiary initiatives.